In today's modern age it is common to stay connected to the internet all the time because sometimes we chat on social media, watch videos, and many times our work is done on the internet.
And how can Zong lag behind when people are not without the internet, that's why Zong also offers 3G 4G high-speed internet package for its customers. Which are for different uses at different prices.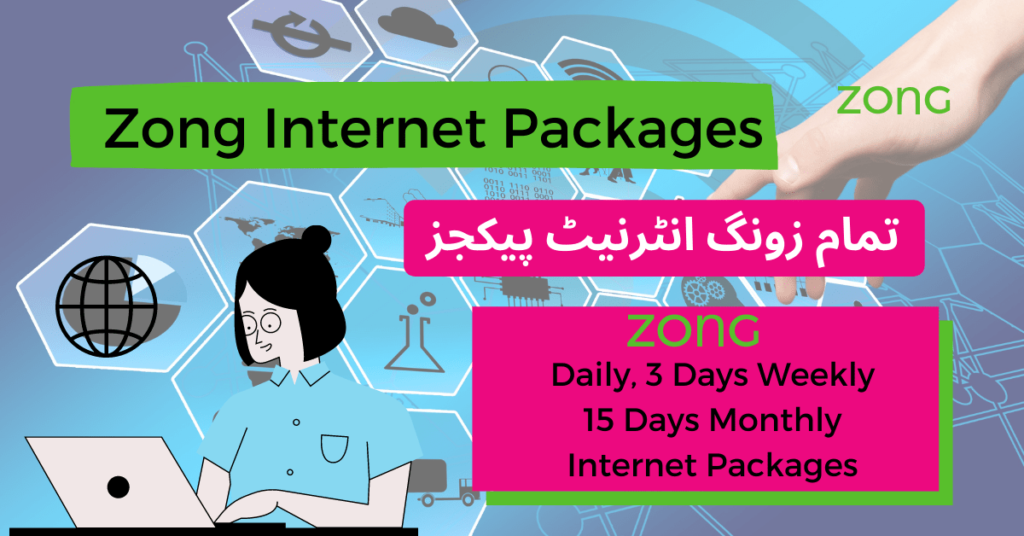 Zong Internet Packages
Zong is called Pakistan's No.1 data network. And that's somewhat true. Because it offers its customers the fastest internet packages with more data at the best rates.
It offers different packages for different purposes so that the user can get the package according to the purpose for which he wants the package.
Example: Someone needs a TikTok offer. So it only has to activate a specific TikTok package on its SIM, not any internet package.
We provide you first Daily, 3 Days, then Weekly and Monthly internet packages. All the packages will be separate which will make it easier for you to understand and you can find the package of your choice and enjoy it by activating it on your SIM.
Important: All offers in this article are from Zong. And some of them are social offers. So after reading the offer information, decide whether you should activate the offer or not. We want to tell you not to activate the wrong package in a hurry. Otherwise, after activating the offer, your balance will be deducted.
Zong Daily Internet Packages
Zong's daily internet offer currently ranges from 50MB to 2.5GB. If you want data packages in the same range. So check out all daily internet offers below. And after finding the offer of your choice, enable the offer on your Zong SIM. Then enjoy the internet.
Zong Weekly Internet Packages
Zong has provided a substantial 7-days internet package. At the same time, Zong has offered its own city offer for almost all the cities of Pakistan at a very low price.
Zong Monthly Internet Packages
People who are reluctant to repeatedly activate daily or weekly internet packages on their SIM. Zong monthly internet packages are available for them here. Which is valid for 30 days. We've put the Monthly net packages on a list. So you can easily choose the package you want.
Zong Internet Packages Others
Except for Zong Daily Weekly and Monthly net pkg such as 2 hour, 3 days and 15 days internet packages are kept here.