Are you enjoying activating the internet package using a 3G or 4G SIm card provided by (SCO) SCOM? In that case, you will need to check the remaining of internet package of your SIM. If you continue to use the internet and you do not know if your internet data has run out, then the balance in your SIM will start to be used. As a result, your balance will eventually run out.
If you do not want this to happen then you have to keep checking the remaining of the internet Mbs and I think you are here to do that. So you have chosen the right place. Because in this article we are sharing with you SCOM Mbs check code and procedure. By following this you will be able to check the remaining Mbs of the subscribe internet package on your SCOM Sim for free.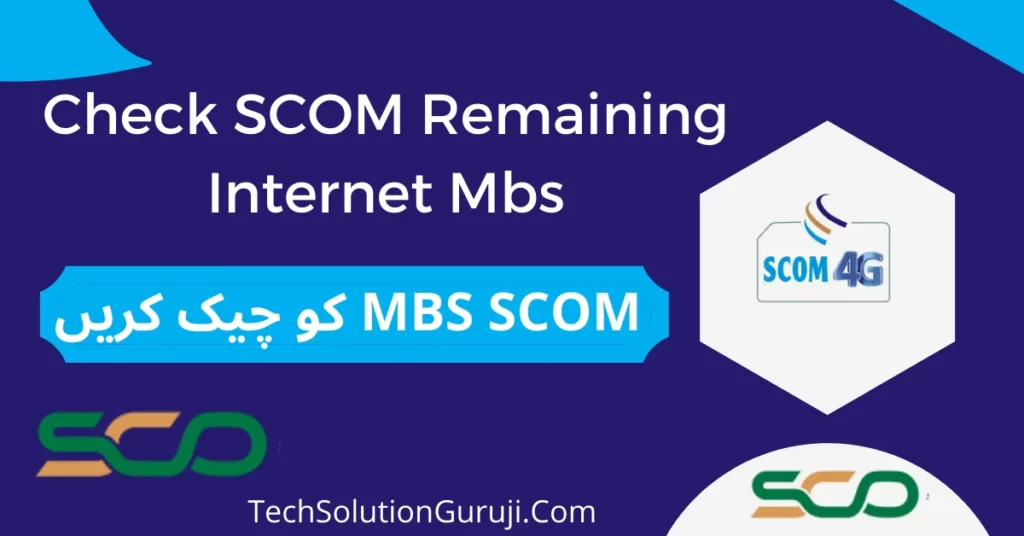 How to Check SCOM Mbs
Here are two easy ways to check the remaining Mbs of SCOM Sim for your convenience. The first method is offline through USSD code and the second is online via the application. You can use one or both of them together.
---
Also Check:
---
Check SCOM Mbs Via Code
To check the SCOM remaining internet Mbs without internet to dial *125# then reply with 1. After replying you receive an SMS, In which you will get the remaining internet data of the internet package on SIM.
SCOM Remaining Mbs Check Via SCO Mobile App
You will need to follow the procedure below to check the SCOM internet balance through SCO Mobile App.
First of all install "sco mobile app" on the mobile phone
Simply Open the App
And Complete Registration then Sign In
After signin you will check SCOM remaining Mbs (internet data) on the home page
if you want to know the remaining SCOM balance, minutes, and SMS you can see them too this is free off cost
There is no doubt that SCOM strives to provide the best service to its customers. For information or complaints about any of the services provided by SCOM (SCO) Call 111-726-726.