Here we will explain how to get internet settings for android and IOS (iPhone) using a SCOM Sim card. And if for some reason the internet setting of SCOM is not in your smartphone then how to do it manually all the best settings will be provided to you which you can copy from here and easily set the internet setting on your mobile.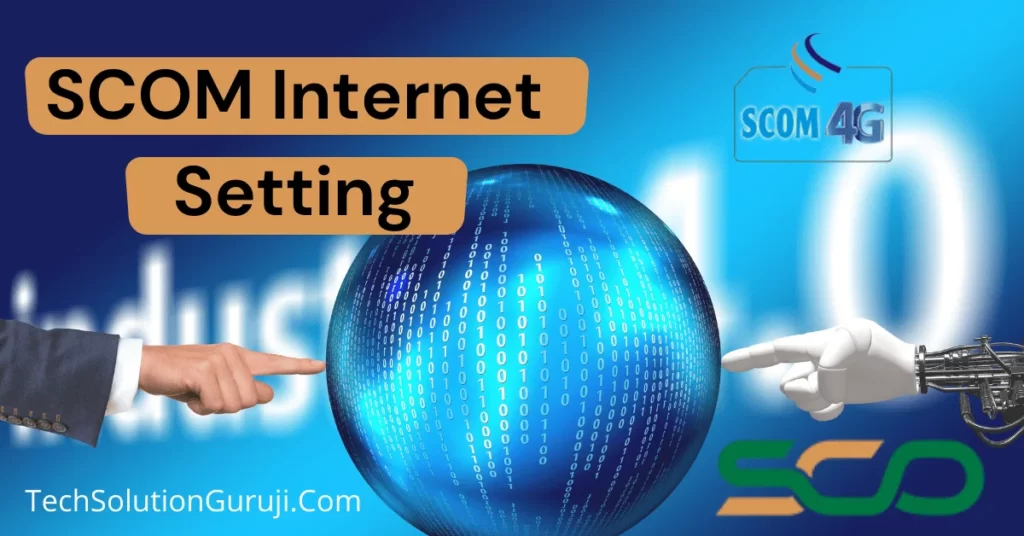 SCOM Internet Settings Via SMS
In Azad Jammu & Kashmir (AJK) and Gilgit-Baltistan (GB), you can get (SCO) SCOM internet settings via SMS on your Android or IOS (iPhone) device. To do this you will need to follow the instructions below.
Go to write message option
Type "setting" and send 605 (Send SMS From Your SCOM Sim)
You will get a popup message with "Confirm OTA Settings" written on it.
So just press the OK button below it.
Then your internet settings will be done automatically
It is not necessary to manually enter the settings in the mobile to use the internet every time. This is because the user needs to set up the internet only once in the mobile phone. So you get it via SMS. If you buy a new SCOM Sim or change your mobile phone, the system automatically recognizes the brand and model of your phone and then sends the desired internet setting. And when you receive internet setting in mobile then save it and enjoy the internet. If your mobile phone does not automatically save the internet setting, then you need to set it manually.
SCOM Internet Settings For Android
Go to the main menu
Tap Settings> Connections (Or Network & Internet)> Mobile Networks
Now Tap Access Point Names (APN)
Then press Add(+) button
So now tap New APN and add the following parameters
| | |
| --- | --- |
| Name | SCO Mobile |
| APN | scointernet |
| MCC | 410 |
| MNC | 05 |
| APN Type | default |
| Protocol | lpv4 |
You can leave all other settings as is
Now press the menu(more) button and select Save
---
Also Check:
---
SCOM Internet Setting For Apple (iphone)
In Apple iPhone go to Settings> Cellular Data Network> APN and enter the following detail. Then save settings.
| | |
| --- | --- |
| Cellular Data | — |
| APN | scointernet |
| Username | Blank |
| Password | Blank |
| LTE Setup (Optional) | — |
| APN | Blank |
| Username | Blank |
| Password | Blank |
| MMS | — |
| APN | Blank |
| Username | Blank |
| Password | Blank |
| MMSC | Blank |
| MMSC Proxy | Blank |
| MMS Message Size | 1048576 |
| MMS US Prof | http://www.apple.com/mms/uaprof.rdf |