If you want to get Ufone Tax Certificate then this post explains how you can get Ufone income Tax Certificate.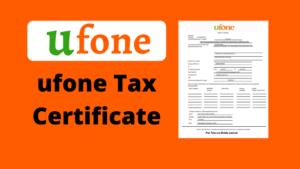 Ufone Tax Certificate
Getting a text certificate is very easy. You will be able to get your Ufone certificate in a few steps.
Step 1:
First, you go to Self Care Ufone.
Step 2:
Enter the mobile number and CNIC number in Individual Access and click Login.
Mobile Number: Enter the Ufone mobile number here.
CNIC: Enter the ID card number here.

Click the Login button.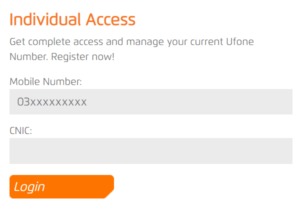 Step 3:
You will receive an SMS with a PIN on your Ufone SIM. Type PIN here and click submit.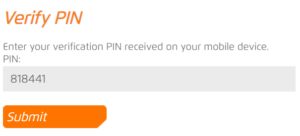 Step 4:
Go to the Usage menu above and click on the tax certificate.
Click on the menu button.

Click on the usage menu.

Click the tax certificate.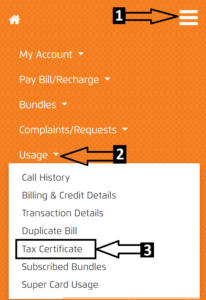 Step 5:
Select Start Month & Year and End Month & Year and click the download button.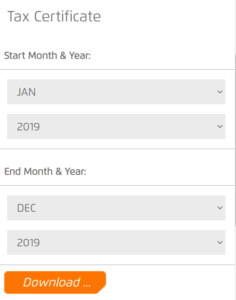 Wait a few seconds and your tax certificate will be downloaded.
Let us know in the comment box if you're having trouble getting a Ufone tax certificate.